We provide genuine, high quality product to our clients that we stock in our office. We sell products from the following brands: Dell, Lenovo, HP, Toshiba, APC, Meraki, Norton, Kaspersky, etc.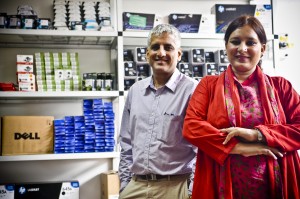 If the product you seek is not available, we will order it and deliver it to you within two weeks.
Here is a non-exhaustive list of products we can supply you with:
Hardware:
Computers
Laptops
Printers, scanners, photocopiers
Servers
Screen projectors
Etc
Consumables:
Printing paper
Ink cartridges and toners
Stationery
Etc
Contact us at info@newafritech.com to know what we can do for you.